På Svenska!    
after half a year of very few peoductions filming due to Coid 19.             Having trouble viewing the site with chrome, please try firefox or safari! 
—
The Modern Theatre / Moderna Teatern is all about film, tv and virtual reality! We have a Icelandic feature in pipeline, with Scandinavian and American actors with a top-notch Hollywood screenwriter as a co-writer on it!
And we just got selected to this fantastic pitch-forum http://thefinancingforum.com/selection with our tv-series "Finding your way home", about what the lack of ethics and empathy in a group of tweenies can lead to when there are no grown-ups around. And about finding your way home to your own inner values.
February 2018
The Modern Theatre make productions and facilitates projects in theatre, film and new media – like virtual reality.
Read more about the productions during 2017-2019 further down.
If you want to know more about the artistic director Jannike Grut go to https://www.linkedin.com/in/jannike-grut-a05aa428/
The Modern theatre produced and played the popular music-theatre "Harriet L." by Agneta Elers Jarleman where Jannike Grut played the lead as the poet and painter Harriet Löwenhjelm. The play was loved both by critics and audience. For three years, The Modern Theatre also produced an outdoors theatre piece in Lund/Skåne. A Dickens-inspired, Agatha Christie-kind-of-criminal-comedy that has been seen by over 4000 people!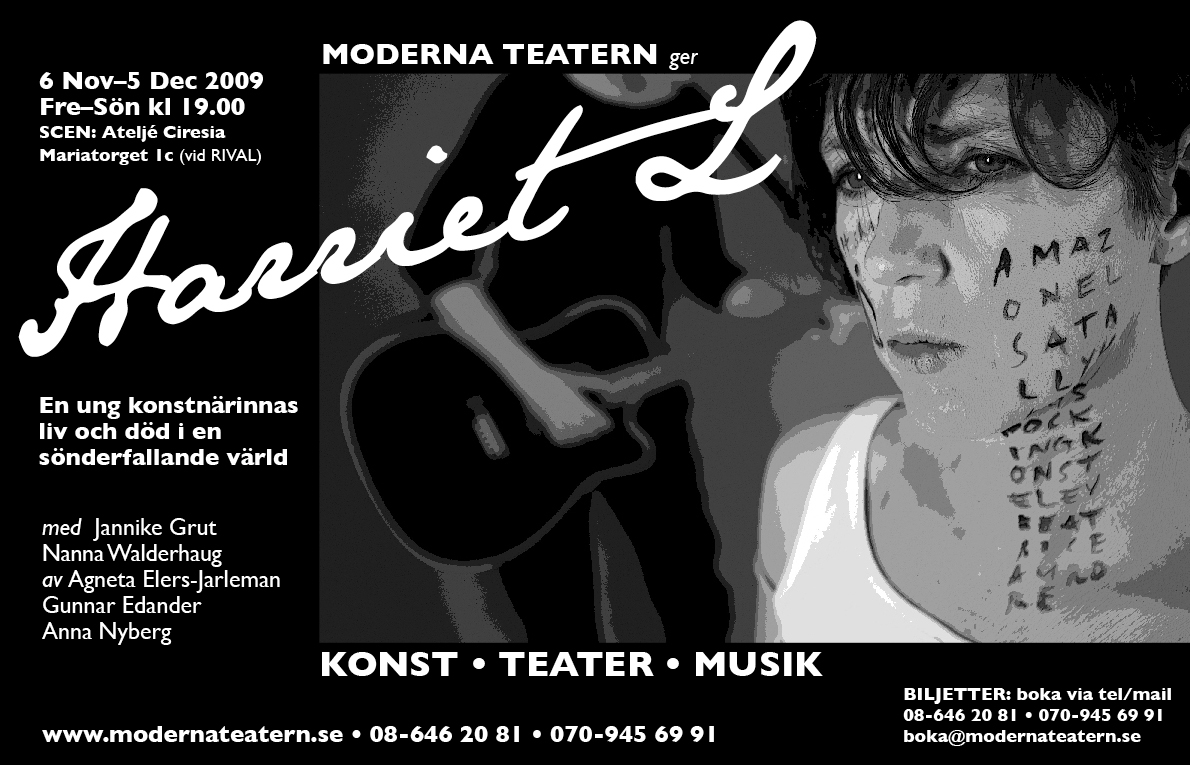 Visitors:


During 2016-2017 Actress Jannike Grut from The Modern Theatre is to be seen in two different tv-series with renowned Swedish comedians like Fredrik Lindström in the series "Tänk om…" and David Hellenius in the series "Finaste Familjen", as well as in the film Trädgårdsgatan / Garden Lane / with the actor Simon J. Berger in the lead. Jannike Grut will also be seen in two episodes of the TV series "The hitmen", Torpederna, directed by Måns Herngren. If you want to know more about actress Jannike Grut, go to http://www.actorsinsweden.com or http://www.imdb.com/name/nm0344740/?ref_=nv_sr_
THE MODERN THEATRE – PRODUCTIONS 2017
IN VR: The Modern Theatre produces stories, experiences and Empathy Games in Virtual Reality! See more on www.dogoodgames.com fully in English.
TV/FILM: We are currently also developing the teve series Finding your way home within the Empathy project.
THEATRE: The Modern Theatre produces a Swedish/English theatre tour in collaboration with Unga Roma theatre from Gotland who makes modern and updated adaptations of Shakespeare for a young audience. Updates to come.
WORKSHOPS: Communication training where we work with employees with presentation, communication and empathy training, also has its own homepage (in Swedish) www.actionkommunikation.se
The Empathy Games/Empatispelen – workshops for pupils from age 13 up to high school. Right now this project is performed only in Sweden, and has a website of it´s own, all in Swedish www.empatispelen.se